As the old saying goes; 'Never work with children or animals', but at this time of year it is par for the course for the NSR team as they near the end of the Point to Point season and get into full swing with Horse and County Shows!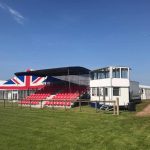 After a 'marathon' month in April the team makes the leap from running on two legs to being surrounded by an array of four legs belonging to horses, cows, sheep, goats and pigs! NSR will be splitting into several teams this month for the Royal Windsor Horse Show, two point to points and seven county shows, which will take the team all over the south of England from Windsor to Cornwall and from Somerset to Hertfordshire and several venues in between.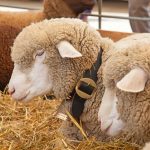 Thousands of metres of cabling will be used to rig multiple PA systems at each event, much more than a handful of hand held radios and radio mics will be in use for commentators and stewards to keep in touch on show days and NSR's store of commentary units will be deserted as they will all be out and about at different show locations accommodating organising and commentary teams.
Just to add to an already busy month NSR also has two sporting events, without a four legged animal in sight; the Hackney Half Marathon, which this year has expanded into a 3-day festival adding to the audio supply list, and The Vitality 10K in London in aid of Action Medical Research for children.
So, there could not be a better time for the sun to make an appearance; for some glorious summer days to enjoy this forthcoming county show season.